Copper Standing Bowl - Large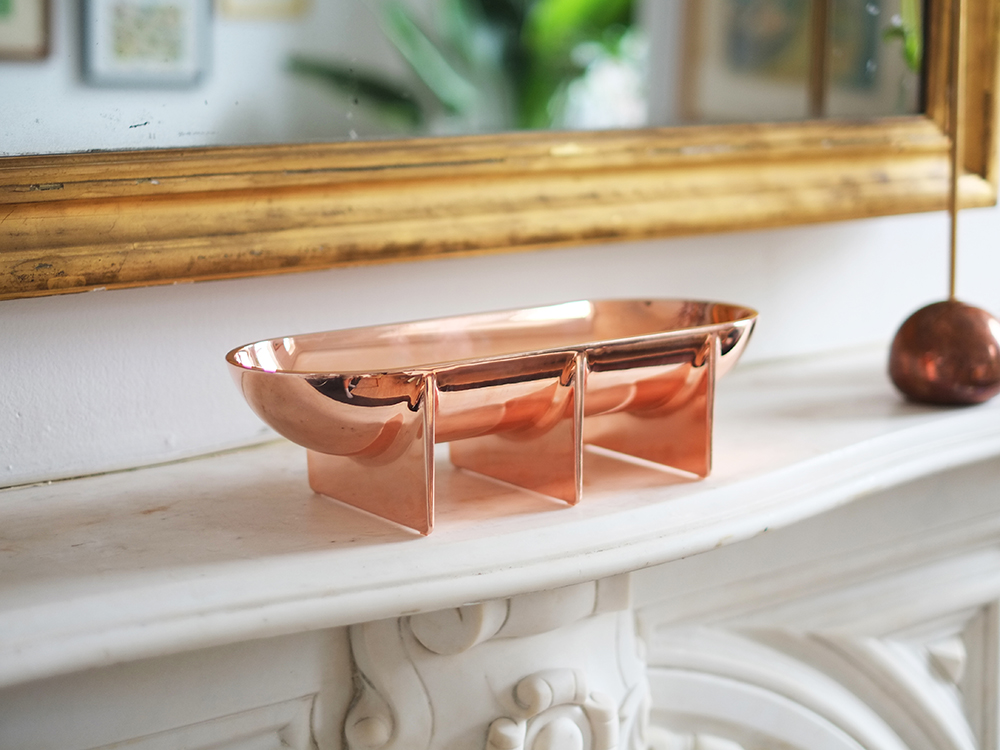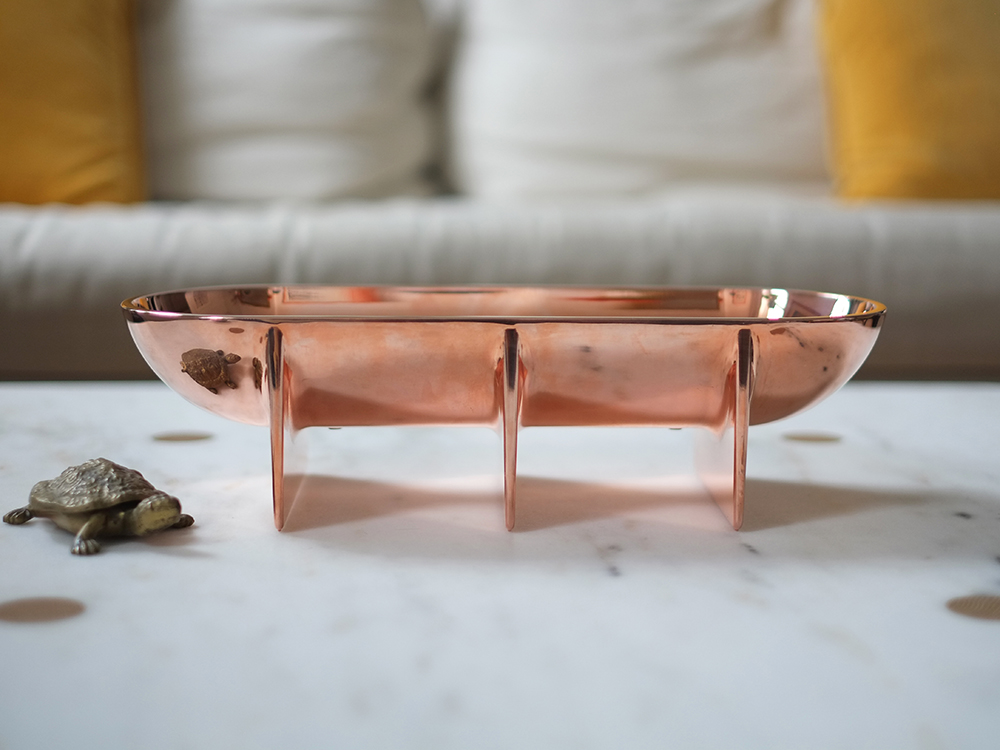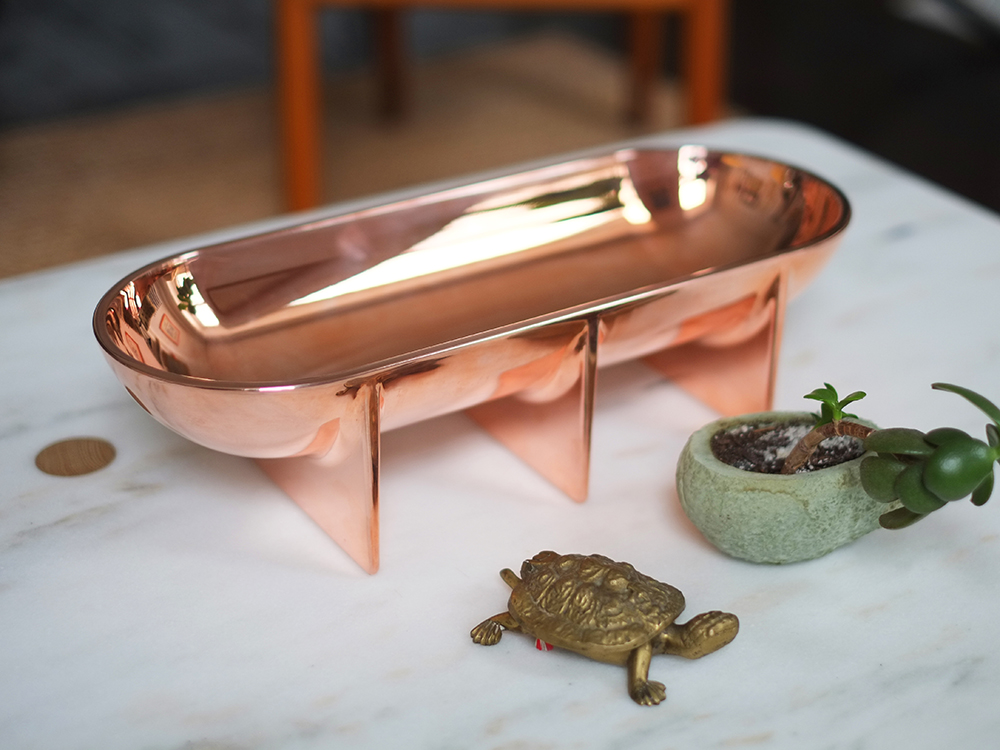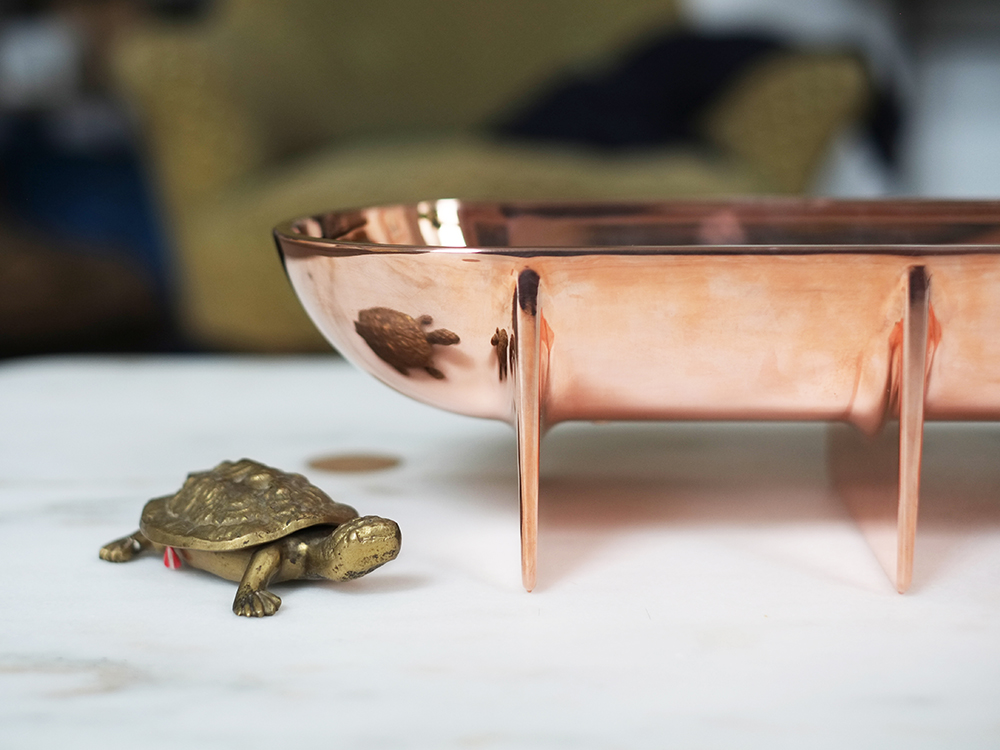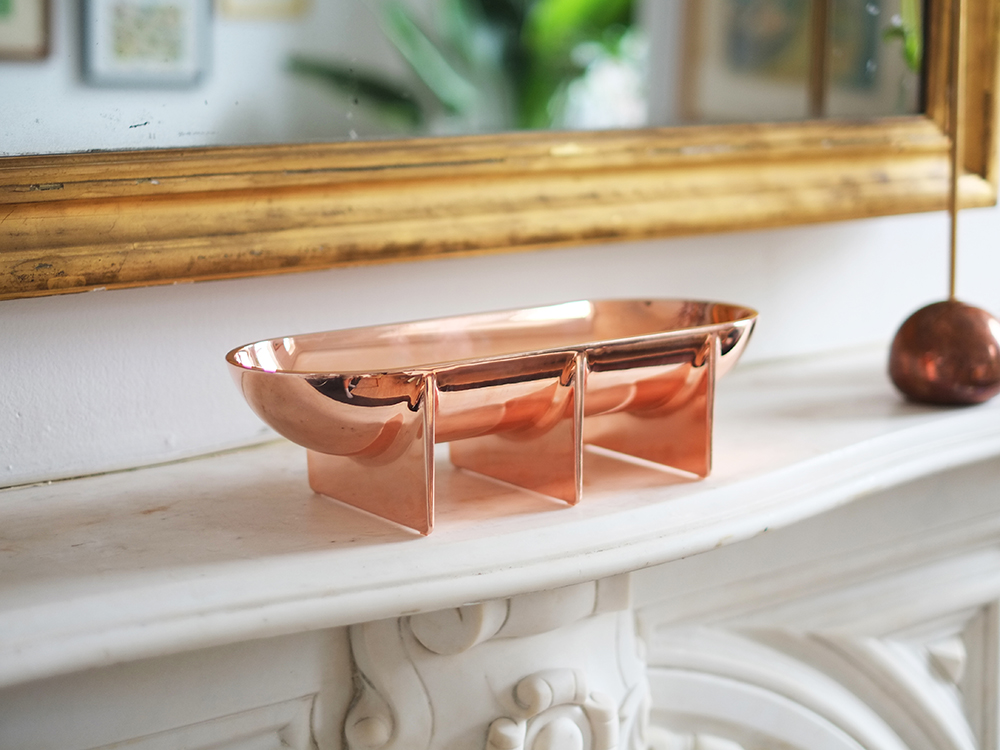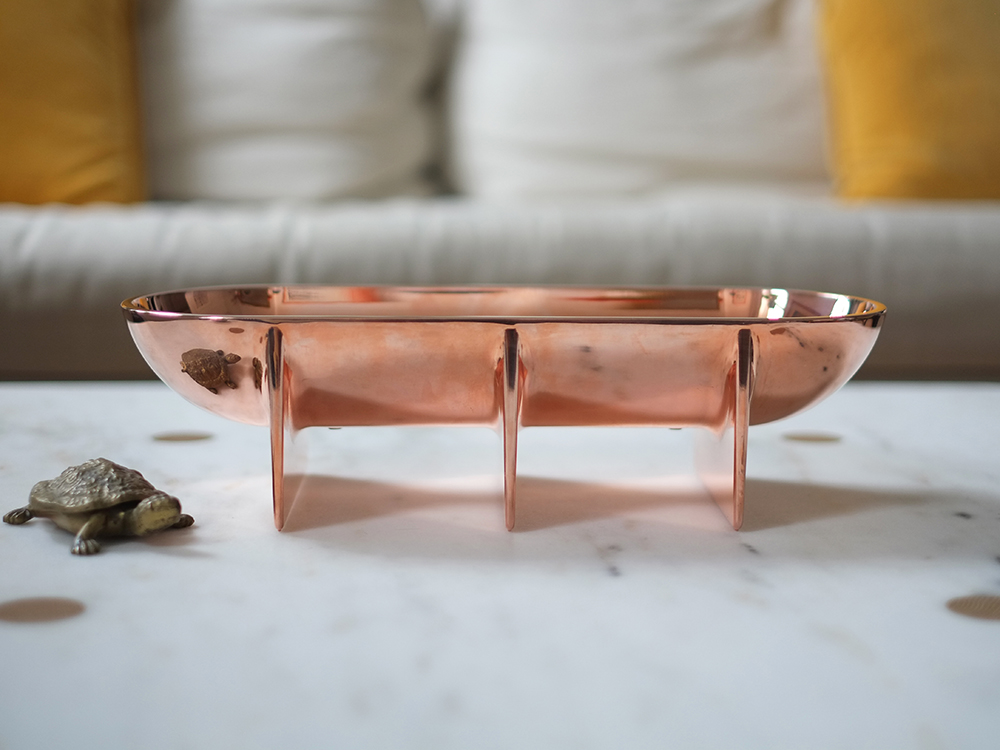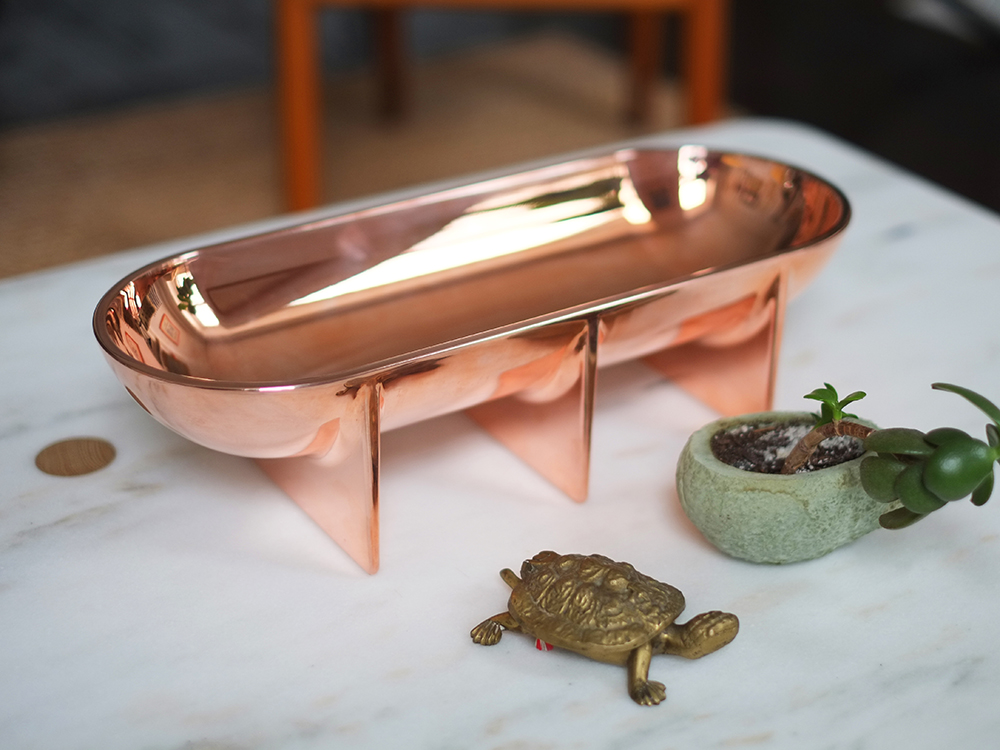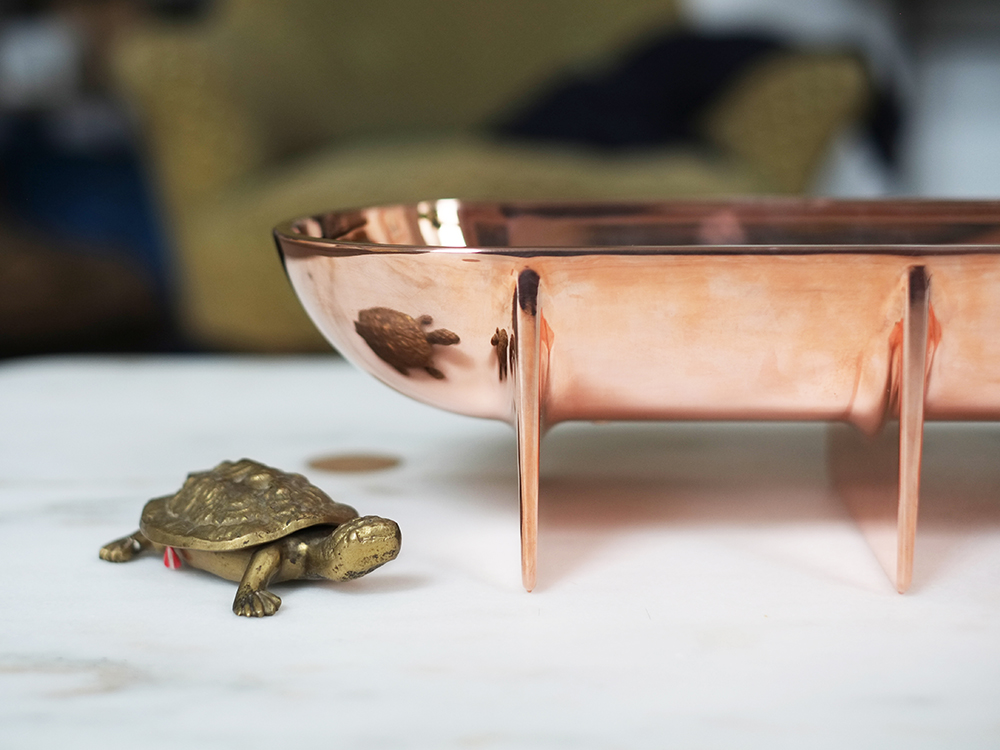 Copper Standing Bowl - Large
The Copper Standing Bowl adds a special accent to any room. The die cast aluminum bowl is plated in copper and elevated off the table surface by its architecturally inspired planar legs.
The bowl's new polished interior creates a fully mirrored surface. The copper coating is left unfinished so that it can develop a naturally darker patina over time or maintain its shine through polishing.
Copper plated in Brooklyn, New York. 15 W x 6 D x 4 H
See our Small Copper Standing Bowl as well.